But he himself went a day's journey into the wilderness, and came and sat down under a juniper tree. And he prayed that he might die and said, ' It is enough! Now, Lord, take my life for I am no better than my fathers!"

I Kings 19:4
Depression can creep in after great times of victory. This was so with Elijah. We joyfully chronicle his faith as he stood against the prophets of Baal on Mount Carmel.
The fire of the Lord fell that day to consume the sacrifice and all the people fell on their faces to say, "The Lord, He is God!"
Then, the rains came. Elijah saw it in his spirit before the drops began to fall. There was a tiny cloud in the distance that grew to a torrent.
After all these miraculous circumstances, Elijah ran away at the threat of evil Jezebel. He wanted to die.
God was merciful to him, just as He is to us in our times of despair; angels came to the weary prophet with food and water. Although he knew there were many prophets who served God, he still moaned that he was the only one left.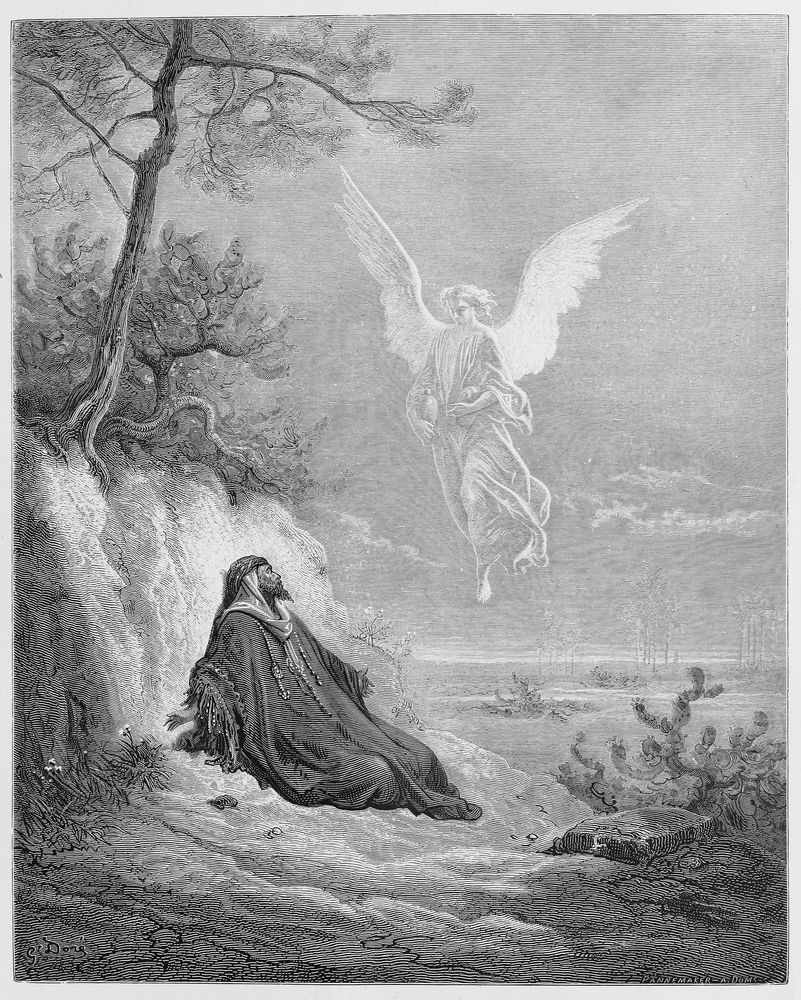 But God had a plan for him, with definite instructions. He was to anoint two kings and to anoint Elisha as prophet in his place. He only fulfilled the latter.
We must not allow depression to overtake us in any circumstance. This is why praising and rejoicing in God regularly is so important! The joy of the Lord is truly our strength, as Nehemiah said.
We can truncate the purposes of God in our lives by succumbing to depression. God may use us when we blow it, but someone else (like Elisha) may have to fulfill what we refuse to do. God will get done what He wants done one way or another.
Let us be the ones who overcome obstacles like depression. Let us always obey every detail of what He asks us to accomplish.